Hey there guys I wanted to post a quick update on my new game you can download an alpha version
here
.
But in the mean time here is a small update log for some of the stuff I have been working on.
Change Log:
+ Re-designed first level
+ Drawers and Doors now open and close
+ New Main Menu(MM) Options
+ Escape in the MM works
+ Flashlight now needs batteries to work, and will run down eventually
+ Batteries can be found in the drawers
+ When the flashlight is on the ghost will not look for the player (HOWEVER the ghost will still move)
Currently Working On:
- Link to website
- UI for batteries
- Stop movement when player is looking through drawers
- Show a progress bar when looking through drawers
- Add more audio for locked doors and drawer animation
Powered by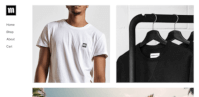 Create your own unique website with customizable templates.